We provide Coal Slurry Dredging consulting, equipment, and removal services
GET STARTED
Contact us about dredge engineering, equipment, pumping, and dewatering to
meet your contract
requirements.
INDUSTRY PROBLEM
For well over a century, power plants across the country have burned coal to generate electricity. And for just as long, leftover coal ash has been dumped in open, unlined pits near the power plant, usually located on a river or lake. Every year, U.S. power plants produce 130 million tons of coal ash, becoming the second-largest waste stream in the country after municipal garbage.
Contains toxic substance such as lead, arsenic, and mercury
Dissolved metals and metalloids
Causes groundwater pollution leading to cancer.
Exceeding drinking water and aquatic life standards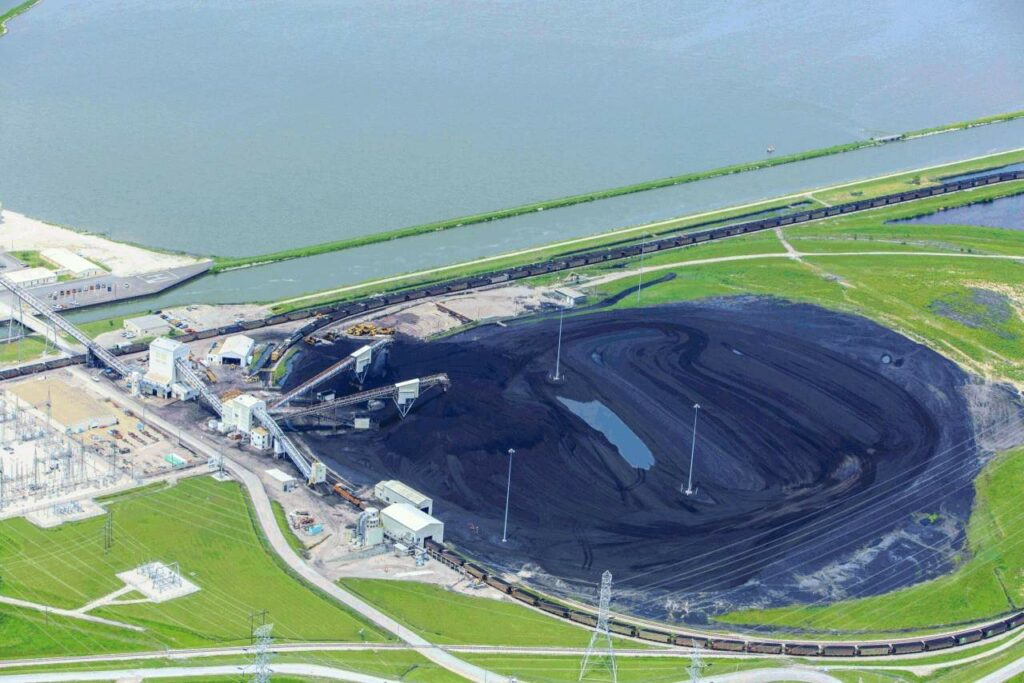 OUR UNIQUE SOLUTION
We provide the full solution for all types of coal ash pollution remediation to EPA levels.  Specialized dredging equipment, self-priming pumps, booster pumps, hose, and water remediation equipment to bring discharge to EPA levels for disposal.
Ask about our Coal and Fly Ash Remediation package for your cleanup site.  Starting now reduces the expense of future pollution harming communities.
TYPES OF COAL ASH
Fly Ash, a very fine, powdery material composed mostly of silica made from the burning of finely ground coal in a boiler.
Bottom Ash, a coarse, angular ash particle that is too large to be carried up into the smoke stacks so it forms in the bottom of the coal furnace.
Boiler Slag, molten bottom ash from slag tap and cyclone type furnaces that turns into pellets that have a smooth glassy appearance after it is cooled with water.
Flue Gas Desulfurization Material, a material leftover from the process of reducing sulfur dioxide emissions from a coal-fired boiler that can be a wet sludge consisting of calcium sulfite or calcium sulfate or a dry powered material that is a mixture of sulfites and sulfates.  Coal ash disposal practices.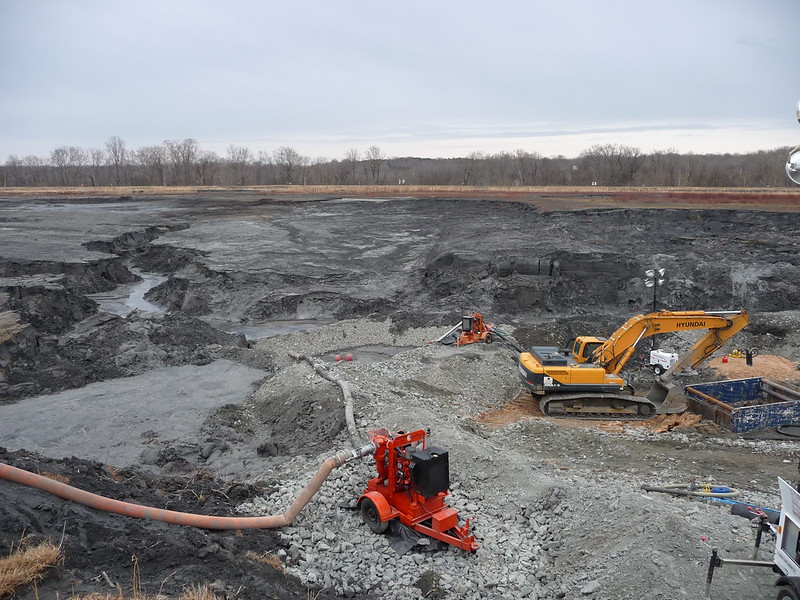 The extent of the CCR Remediation Challenge
Coal combustion residuals (CCRs) include fly ash, bottom ash, boiler slag, and flue gas desulfurization, or scrubber, materials such as synthetic gypsum, which are produced when coal is burned for electricity generation. CCRs are one of the largest industrial waste streams generated in the United States. In 2012, more than 470 coalfired electric utilities burned over 800 million tons of coal, generating approximately 140 million tons annually of CCRs in 47 states and Puerto Rico.
CCR disposal currently occurs at more than 310 active onsite landfills, averaging more than 120 acres in size with an
average depth of over 40 feet, and at more than 735 active onsite surface impoundments, averaging more than 50 acres in size with an average depth of 20 feet with ≈1.6 MCys/ea.
Saturated CCR waste is "thixotropic" and will "liquefy" and flow when agitated/vibrated from rehandling or machine operations, leading to mishaps.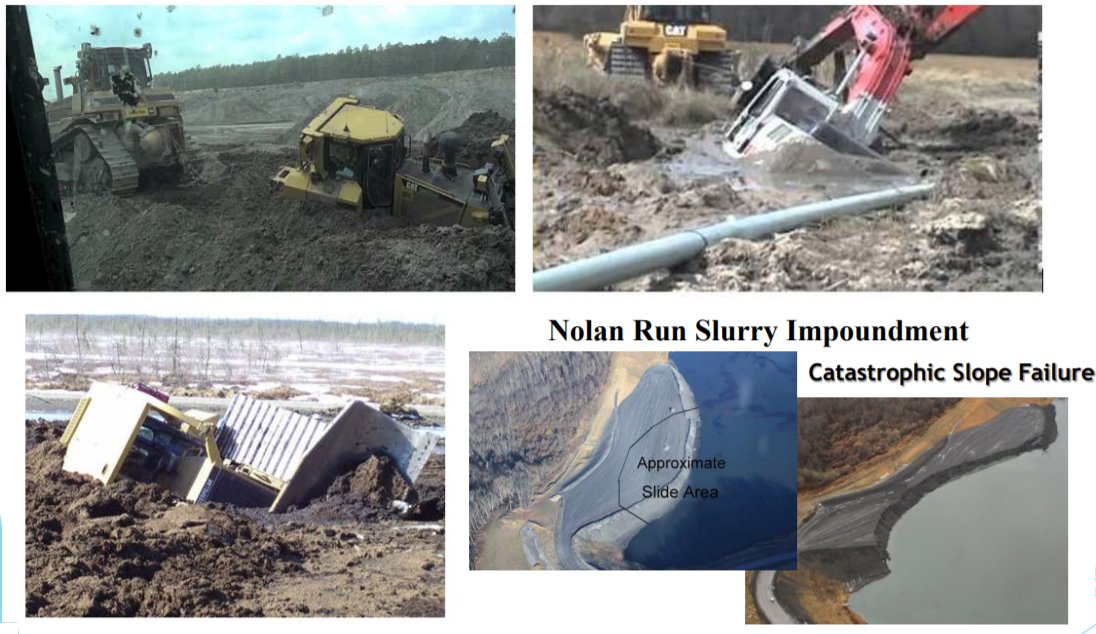 GET STARTED
Contact us about dredging consulting, equipment, pumping and dewatering to meet your contract requirements.