We provide Power Plant Dredging consulting and services
GET STARTED
Contact us about dredge engineering, equipment, pumping, and dewatering to
meet your contract
requirements.
Dredging Systems for Power Plants
We offer remote and on-board controlled dredging systems that can

be operated

via

multiple

methods, including handheld radio remote control transmitters and fixed shore-mounted control panels
.
The boom hoist positions the auger and submersible slurry pump
vertically
in the sediment while the traversing winch propels the machine forward and backward along a wire rope cable anchored at both ends (on both sides of the lagoon
.) This design provides a cost-effective means of
hydraulically
dredging sediments.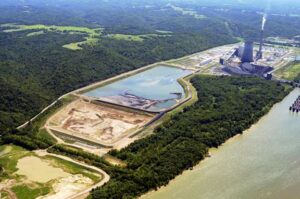 How Do H

ydraulic Dredges Work?
Hydraulic dredges work by fluidizing the sediment into a slurry that can be pumped ashore for dewatering and processing. Hydraulic dredges are floating and maneuverable dredge plants that use a rotating cutter head operating at the end of the inlet piping to the dredge. Aboard the dredge are large pumps (or a series of pumps) that draw sediment material removed by the cutter head into the 8- to 12-inch transfer piping and discharge the slurry ashore (via a floating pipeline) for dewatering and processing. The floating dredge plant is very portable, and well suited for accessing and operating in shallow and otherwise restrictive environments. It is a very unobtrusive method that does not require disturbing the shoreline, except during launching and recovery.
Useful For:
Water intake basins
Bottom ash ponds
Fly ash ponds
CCR removal and closure
Outlet channels
Coal fired plants
Nuclear plants
Tailings Ponds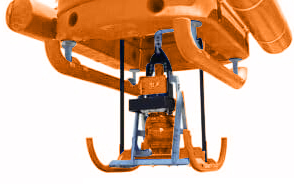 GET STARTED
Contact us about dredging consulting, equipment, pumping and dewatering to meet your contract requirements.