Our dredging, pumping and dewatering experts have the answers to frequently asked questions developed from years of hands on experience
With a mission to provide a one-stop solution grown from sincerity, pride and honesty.  We have built our company capabilities over twenty years with hands-on industry experience to help bring your project from idea to completion.  We further leverage our abilities as a manufacture of dredge and pump equipment to extend to meeting the unique project needs resulting in a successful project for your dredging, pumping and dewatering requirements.
Manufacture dredges and pumps; providing the complete system for dredging and pumping projects around the country
State, Federal and Local Permitting Services
Underwater Surveys
Project Plan Drawings
Dewatering and Solids Separation
Water Discharge Compliance 
Solve Engineering Problems
Increase Site Uptime by Decreasing Breakdowns
The right contractor for you?
We put quality first so that every single client to be completely happy when the project is completed. 
We are committed to offering amazing services and the best price per value. You have the guarantee that you will get the most elite dredging services available on the market.
We also advise on hydro-cyclones, centrifuges, shale shakers, geotextile tubes and other large scale material processing applications. 
No idea how to start or what you need?
Or perhaps you don't know how to proceed with a certain task as it seems too complex.
Our goal is to make sure that you get guidance every step of the way. We will put our expertise and equipment at your service.
We strive to help you save a significant amount of time and money. By delivering superior services, the team will also minimize risk exposure. The experience is meant to be totally hassle-free for you.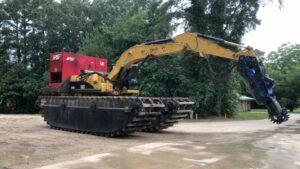 Can you work in my state?
Yes. available in any USA, Canada and Mexico. There will be no issues concerning the project location.  Our dredge equipment and pumps are used worldwide but our dredging services are contained to North America.
Is there a price per yard?
There are quite many factors involved in dredging. As specialists in the field, we have to take everything into account.
Therefore there is no set standard price per cubic yard that applies to all dredging projects. Each task can be different and involve other factors.
Contact us right now to get a consultation. We will evaluate the characteristics of the work required, as well as the total quote.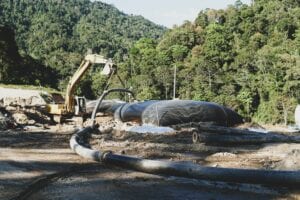 What is the smallest project you take?
If you have a small project, our rental division could help you find a solution.
Due to the extensive amount of resources we use, our focus is on projects that start at $25,000.
What type of dredging do I need – hydraulic or mechanical?
Hydraulic dredges are like huge floating vacuums that efficiently take out the sediment. They float on water and remove the material by pumping it through a pipeline to an offsite place, which can be quite far away from the dredge.
Mechanical dredging is based on heavy equipment at the shoreline or on a barge.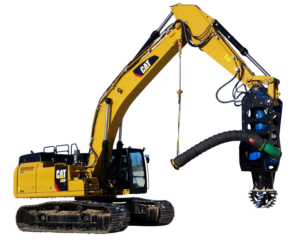 Do I need permits? How do I deal with that?
Yes we offer a customized services in which the project will be established completely including all necessary permits.
Can I get a bid over the phone?
We can only provide general information over the phone. To obtain a specific quote, we would need additional information about your project including:
Do you know the quantity of material to be dredged?




Where is your

project located?




Is the project bid or negotiated?




We can get the permits but if you are getting them where are they in the process?




For feasibility

purposes, what is your budget?




What is the timing of the project?




What is the present depth of water?




What is the desired final depth of water?




What type of material is to be removed?




Do you have a place to put the material for dewatering?

Max elevation of dredge and waterline to the disposal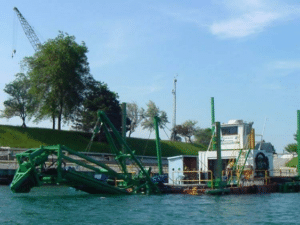 MAJOR CLIENTS
GOVERNMENT:
• US Navy
• Army Corps of Engineers
• Military Sea lift Command – MSC
• Defense Logistics Agency – DLA
• Naval Sea Systems Command – NAVSEA
• New York City DEP
• US Bureau of Reclamation
COMMERCIAL:
• NASSCO
• Newport News Shipbuilding
• Huntington Ingalls Shipbuilding
• Rio Tinto
• Halliburton
• ConocoPhillips & Duke Energy
COMPANY SNAPSHOT
• Year of incorporation: 1984
• D-U-N-S Number: 153432349
• CAGE Code: 0XU76
• Clearances: Field and Support Staff have DBIDS Clearance
• State of Incorporation: Delaware
• Corporation type: C-Corp
• Contract Vehicles: DLA Approved Vendor, NAVSEA Approved Vendor