​Hydrocyclones, otherwise referred to as cyclones, are mechanical separation devices that utilize centripetal or centrifugal forces within a vortex in order to sort particles present within a liquid suspension.
GET STARTED
Contact us about dredge engineering, equipment, pumping, and dewatering to
meet your contract
requirements.
Hydrocyclones Benefits:
Compact and simple structure
No moving parts
Low investment and running cost
Easy to install and simple to operate
High efficiency
High erosion resistance
Process high volumes
Small footprint
When feed slurry enters the hydrocyclone under pressure that creates high centrifugal forces, particles coarser than the "cut point" size migrate into a primary vortex adjacent to the wall and move forward to discharge with a small volume of water via the spigot.
Particles finer than the "cut point" size migrate into a secondary upward-moving vortex, along the axis of the hydrocyclone and discharge with the majority of the water.
Hydrocyclones are limited in being able to dewater fine solids to a conveyable state Dewatering Screens are used to further dewater Hydrocyclone underflow.
GET STARTED
Contact us about dredging consulting, equipment, pumping and dewatering to meet your contract requirements.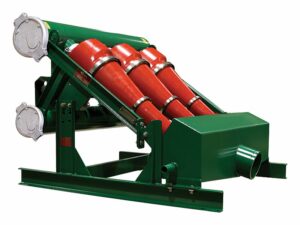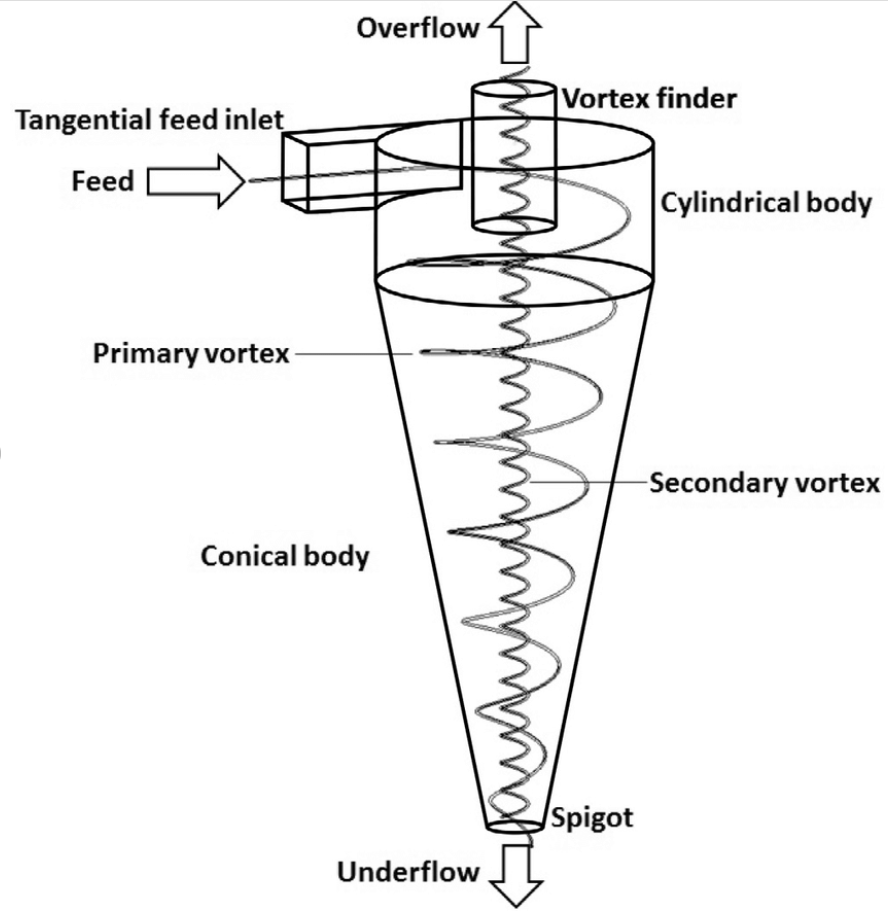 Dewatering and Solids Separation
Solids Separation Systems
Dewatering and separating solids in tight confines and those who require a faster dewatering and separation solution, we build out an integrated system to fit your space requirements.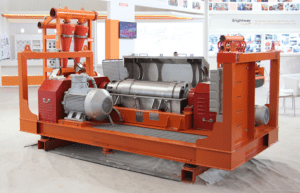 Decanting Centrifuges
This offers you the opportunity to dewater to a greater level your slurry and make a cake that is easier to transport and less costly to dispose of.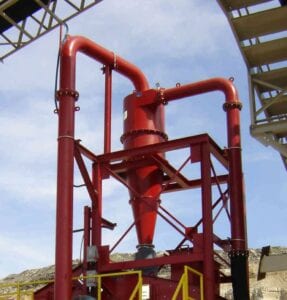 Hydrocyclones
Remove solids from your slurry stream with the simple physics of Hydrocyclones.  This is a high speed option to separate your water from solids.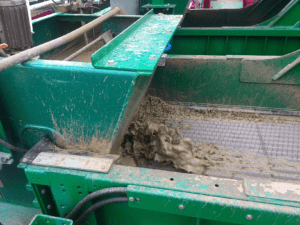 Shale Shakers and Shaker Screens
Immediately remove large solids and dewater from your slurry stream as part of your separation process.